Main content starts here, tab to start navigating
Menus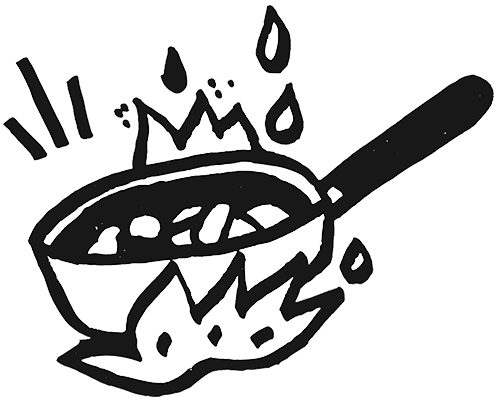 We cook fresh every day in small batches, using our ingredients to their full extent and we believe that the power of simple, healthy and delicious food can make a big difference in life.
Ask us for special orders by trays and caterings.
Signature Lasagnas
Turkey Bolognese Lasagna

with Lactose-Free Bechamelle

Vegetarian Lasagna

Topped with handcrafted Tomato sauce and Pecorino Romano cheese
Pasta
1. Choose Your Pasta:

Penne (Vegan)
Fusilli (Vegan)
Potato Gnocchi (Vegan)
House-made Sweet Potato & Red Beets Gnocchi (Vegan)
Spaghetti alla chitarra (Vegetarian)


2. Choose Your Signature Sauce:

Handcrafted Tomato & Basil Sauce (Vegan)

Vegan Pesto (Nut-free)

Roasted Eggplant & Tomato Sauce (Vegan)

Turkey Bolognese

Pasta of the Day - Ask for availability

Imported Cheese Extra

CLASSICS REVISITED

- Spaghetti alla Chitarra with Meatballs
-House -made Sweet Potatoes and Red Beets Gnocchi with Vegan Butter and Sage
-Signature Mac & Cheese ( House made Bechamelle, Pecorino Romano, Grana Padano Pepper Jack cheese)
- Gnocchi alla Sorrentina with Mozzarella and House Crafted Tomato & Basil Sauce
Signature Meatballs W/ Turkey Spinach & Quinoa
(Gluten-Free)

Our Meatballs are freshly made from scratch with high quality ingredients and baked on location.
Meatballs (3)

w/ Side of Arugula

Side of 2 Meatballs

Meatball Sub

Mini Sub


Our Meatballs are served with handcrafted Tomato sauce and imported Pecorino Romano cheese
Our Chicken
"Palermitana" Roasted Chicken Cutlet + Arugula Salad

(Plate or Sandwich)
Breaded with our house-made Croutons and oven-baked
Signature House-Made Sauces in a Jar
Arugula Vegan Pesto, 8 oz.

tree nut free

Tomato & Basil, 16 oz.

vegan

Turkey Bolognese, 16 oz.

Slowly cooked for 5 hours with fresh veggies

dairy free
Sides
Roasted and sauteed' with a lot of fresh herbs daily.
Side of Veggies

Daily Selection

Roasted Eggplant Parmigiana

Regular with Fresh Mozzarella or Vegan with Coconut Oil based Cheese

gluten free, vegetarian
House-Made Sweets
Vanilla Panna Cotta

with Mix Berries Compote & Cardamom

tree nut free, egg free, gluten free, vegetarian

Vegan Double Chocolate Pudding

Oat Milk based, topped with house-made caramelized Orange peel

dairy free, tree nut free, egg free, gluten free, vegan

Olive Oil & Turmeric Cookies

with assorted Jams

dairy free, tree nut free, vegetarian

House-made Ricotta Cheesecake

Served with choice of caramelized orange zest or mix berry compote. Please specify in your order

dairy, peanut free, tree nut free, egg, vegetarian
Drinks
House-made Orange Brown Lemonade

with infused Basil leaves

House-made Pink Lemonade

with Cranberries and infused Mint leaves

Flat or Sparkling water in glass bottle
In our effort to reduce our carbon footprint, our packaging is biodegradable, recyclable and eco-friendly